Payment Solutions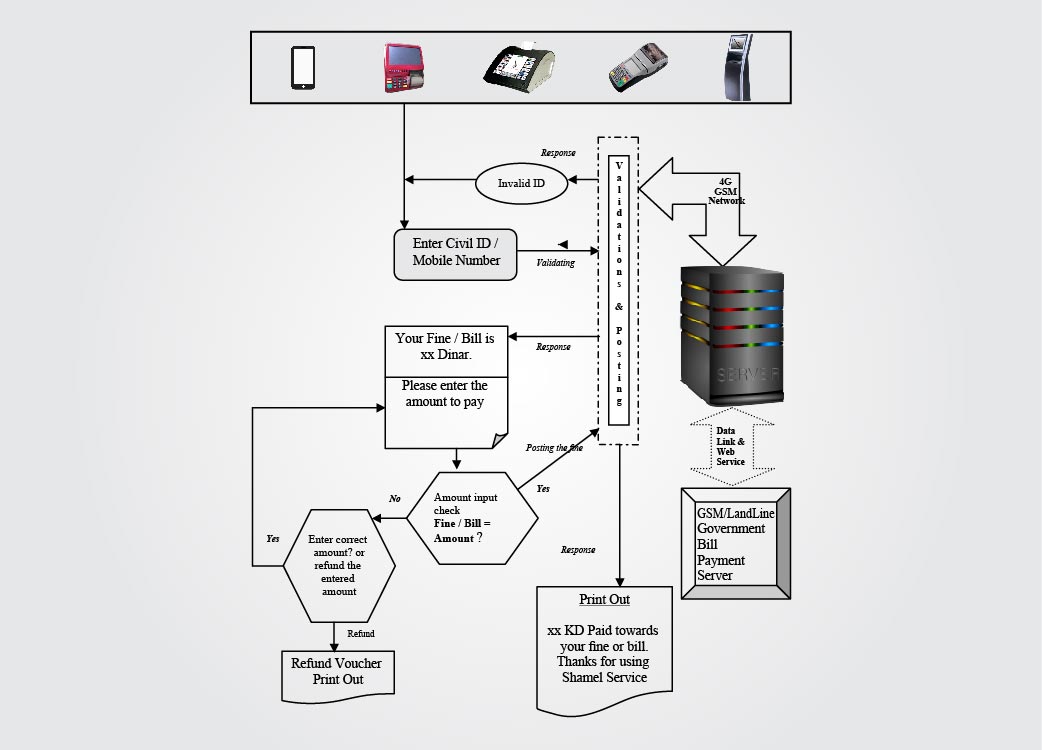 Due to the widespread use of the internet-based shopping, online bill payment systems have become increasingly popular. Keeping a tab on the growing popularity of online bill payment methods, Shamel has come up with the easiest way for Kuwait GSM Bill Payment ( Zain / Viva / Ooreedoo) GSM Online Bill Payment with speed and simplicity with Shamel. Stay away from tiring yourself standing in long queues. Use hlapay.com or download Twassel Mobile App. Follow the below easy steps and you are done with the payment.
1) First open an online payment account by calling shamel toll free number 90844
2) Download the Mobile App Twasselq8
3) Select your operator
4) Enter your postpaid mobile number,
For your convenience, you can also use 90800 IVR service, where all zain postpaid customers can get shamel recharge card for credit. Kuwait GSM Postpaid Bill Payment was never so easy, but with Shamel payments are made easier than the easiest.
At Shamel security is of prime importance. All transactions carried out through hlapay.com or our mobile App is 100% safe and secured. Need not worry anymore, pay your bills anytime, anyhow, anywhere.
< Back